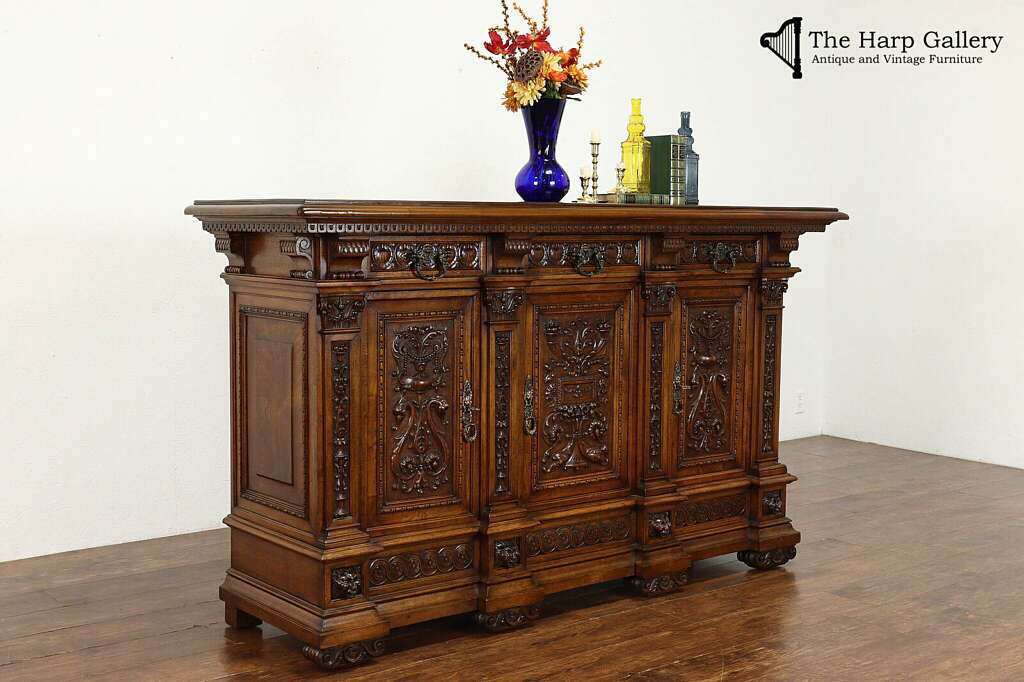 Are you thinking about buying antique or vintage furniture? Make sure to know these 3 things before you purchase a piece, so you don't end up making a mistake! Our guide will provide you with helpful pointers to make an educated decision.
Is the piece actually an Antique?
Is the age of the piece accurately represented? Is it truly a period antique, or is it a reproduction? For example secretary desks from the Georgian period (Late 1600's to 1820) were and are commonly reproduced from about 1890 to the present! These different age groups have vastly varying values and need different levels of care and repair. Many sellers will misrepresent the ages of items to garner a higher price, either intentionally or through a lack of knowledge.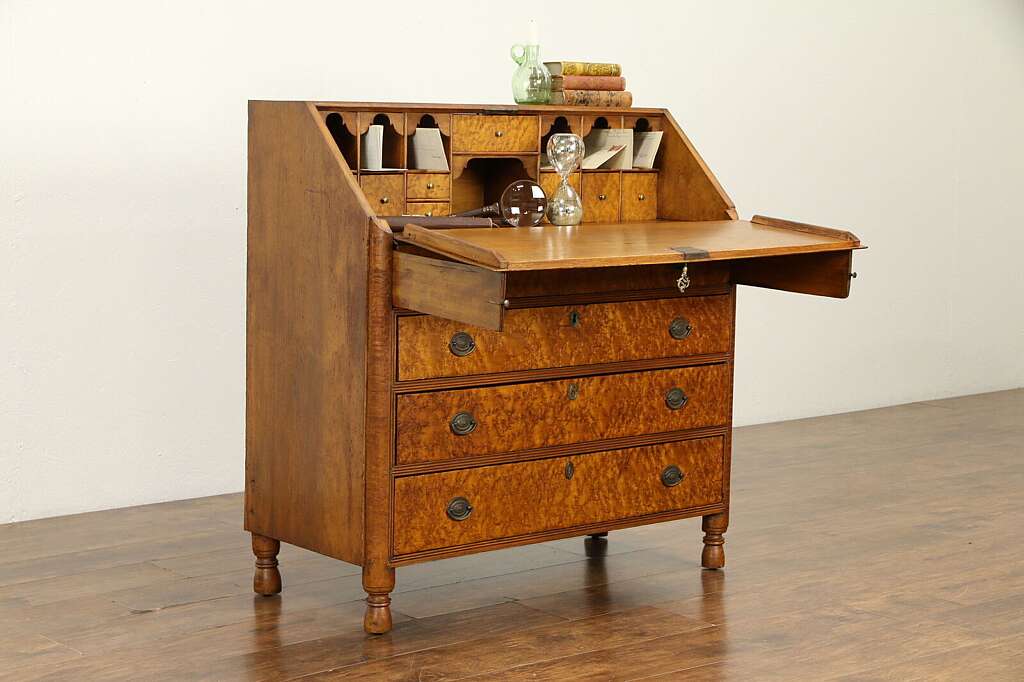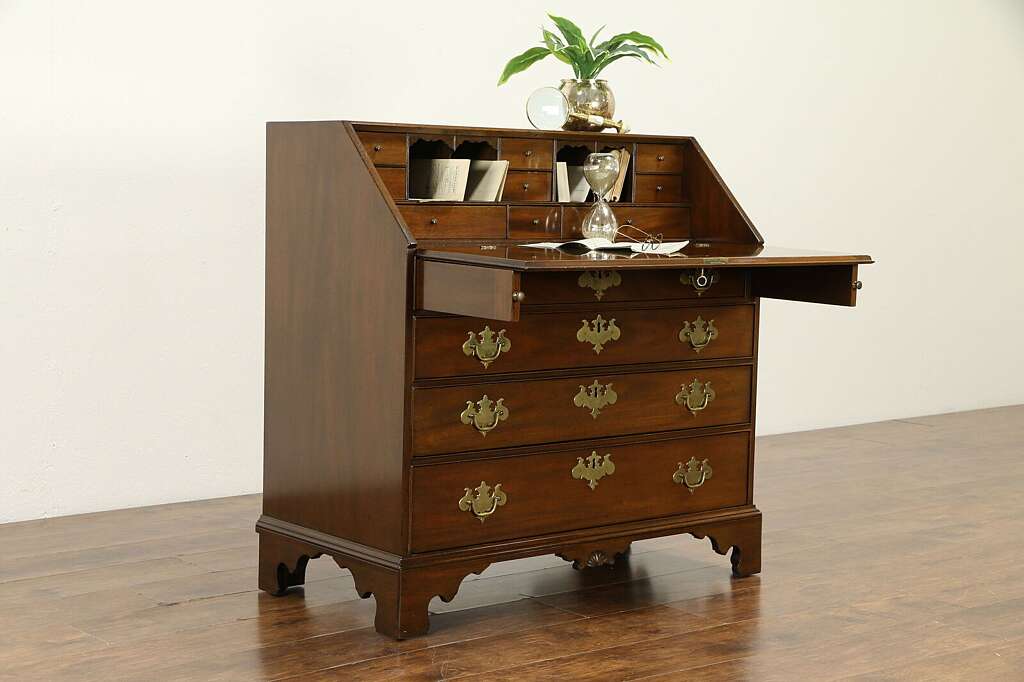 Here at the Harp Gallery we use a team of experts to identify the age and origin of our pieces and their components, and have open source information about how to correctly date antiques on our blog!
Is it sturdy enough to use safely?
Many antique and vintage pieces have already served a lifetime (or a few!) of use and are no longer in functional condition. You wouldn't want any of your guests to sit on a wobbly antique chair and have it collapse!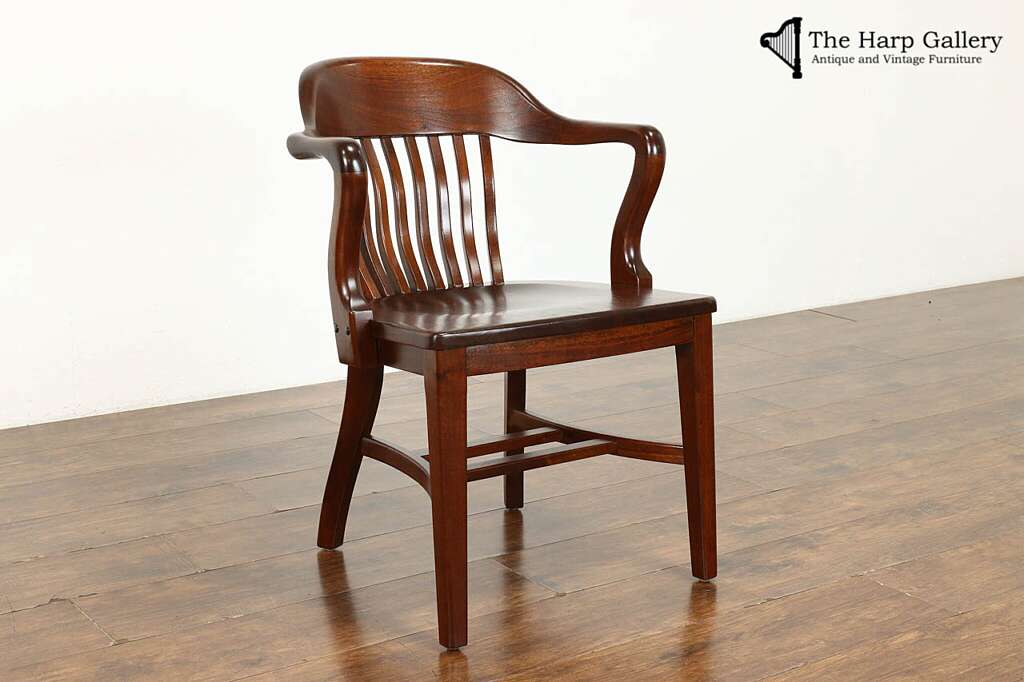 Most antique furniture was built to be quite sturdy, and luckily it was mostly built to be repaired, unlike new furniture. Is the piece you are thinking about wiggly or creaking? If you press your body weight on the piece, does it move or make strange noises? If so, it is likely in need of repairs before it can be used in your home or office. These repairs are best performed by experts, as they often require disassembly of the piece, and can be quite pricey, so be sure to carefully evaluate your item before purchasing!
At the Harp Gallery we offer historic furniture ready for modern life. Each piece undergoes a comprehensive restoration process that assures integrity, practicality and durability—preparing it for another generation of use. We value the beauty and functionality of historical furniture, as well as the model of sustainability that comes with renewing second-hand pieces.
Finish and Appearance
It is important to evaluate the appearance, condition, and age of the finish on antique and vintage furniture. Original finish on museum quality antiques is essential to their value, and some people prefer the aged, crackled, or crazed look that finish takes on as it ages. A serious collector would pay more for a 250 year old piece with original finish than one that had been restored, as long as it was in pristine condition.
However, most people who consider antique furniture would prefer it to be useful and durable, as well as aesthetically pleasing! If the condition of the piece you are looking at is unsatisfactory for immediate use in your home, with chips and scratches, worn or cloudy finish, or other appearance defects, this impacts the value of the item. A properly applied new finish enhances the beauty of a piece, but also protects the item, shielding it from water, dirt, UV rays and other harmful forces. However, refinishing or restoring a piece is a time consuming process that should be done by knowledgeable experts, and can be very expensive.
At the Harp Gallery, we do our best to evaluate each piece and keep original finishes whenever possible. Our staff of over 15 restoration specialists determines the best way to restore the appearance on an individual basis, ensuring that every item leaving our doors is ready to look and function its best!