These useful pieces are sure to add charming farmhouse and country rustic character to your home! Read more to find some of the most desired pieces in this category!
Rustic Country French Butcher Block. This wonderful farmhouse butcher or chopping block was hand crafted in France around 1850 of solid maple. Very well worn, this rugged and charming furniture would make an interesting kitchen island, server or bar.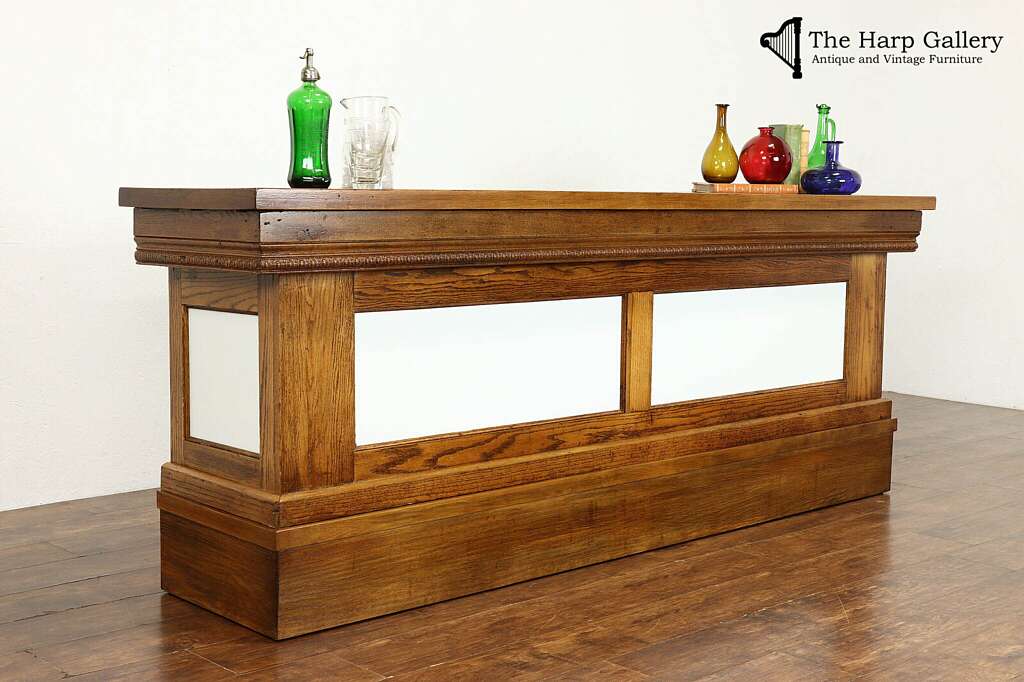 2. Victorian Antique Candy Store Counter. This historic piece of furniture was widely used as a store counter, but can today serve as a wonderful kitchen island, bar, sideboard, or any other number of creative applications in a home. The milk glass panels and carved oak trim really bring a unique feel to this piece!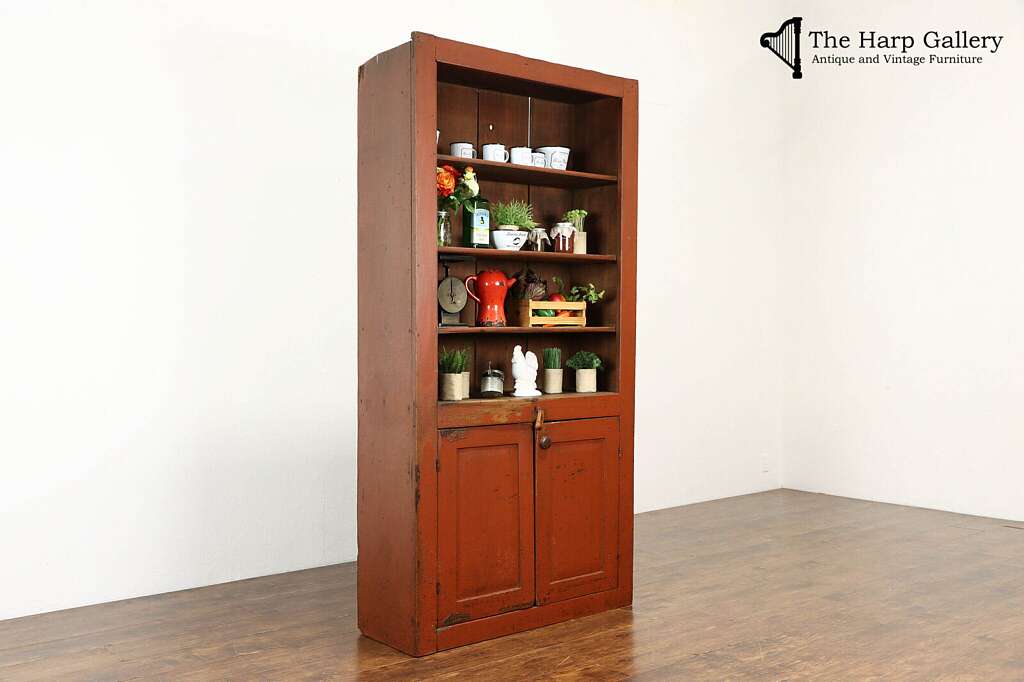 3. Farmhouse Country Pine Antique Cupboard. This country pine piece of rustic furniture dates from about 1875 and has has an old red paint finish. It would make a unique and useful kitchen cupboard, cabinet, or bookcase.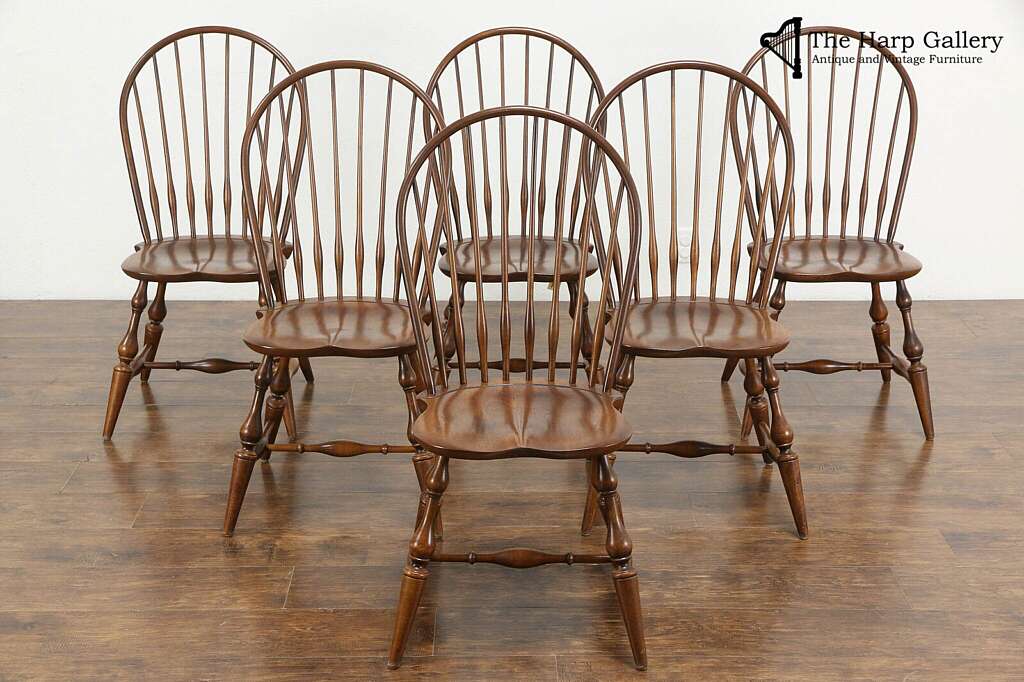 4. Windsor Dining Chairs. This set of six traditional "Windsor" design dining chairs from about 25 years ago are solid birch hardwood. Signed by luxury maker, "Nichols and Stone, Gardner, Mass.," they are generous and comfortable. The traditional farmhouse style is relaxed and slightly distressed, giving a unique feel to any dining room!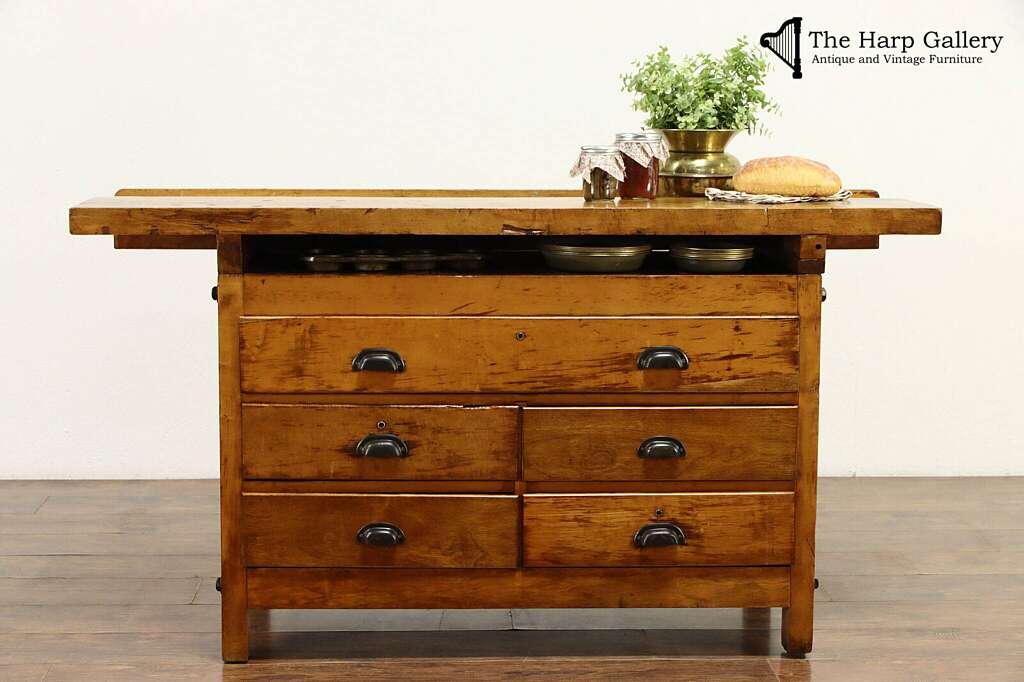 5. Antique Carpenters Workbench. Solid hard maple, the finish is in excellent condition, preserving lots of stains, mars and dings for antique character, this carpenter's work bench makes a functional kitchen island counter or wine and cheese tasting table. This piece is sure to wow anybody who walks into your home!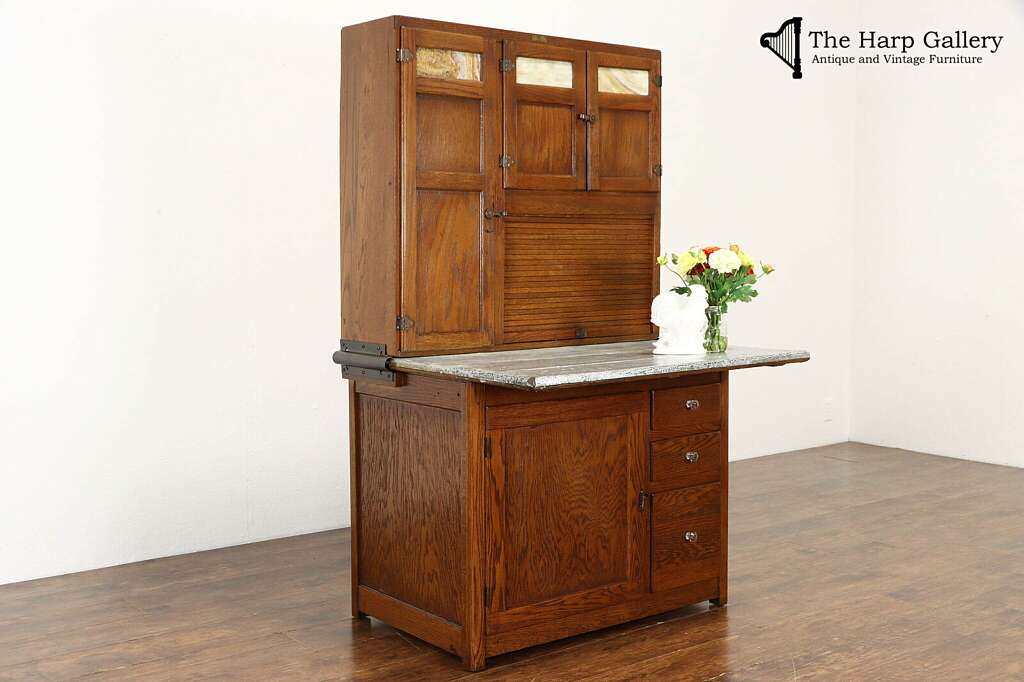 6. Hoosier Cupboard. This antique farmhouse kitchen pantry cabinet is known as a "hoosier" because of its origins in Indiana. This superior quality example is oak with stained glass panels in the doors, has a roll top section and zinc top, as well as a useful pull out breadboard! This functional piece of rustic country furniture is sure to please you every time you see it!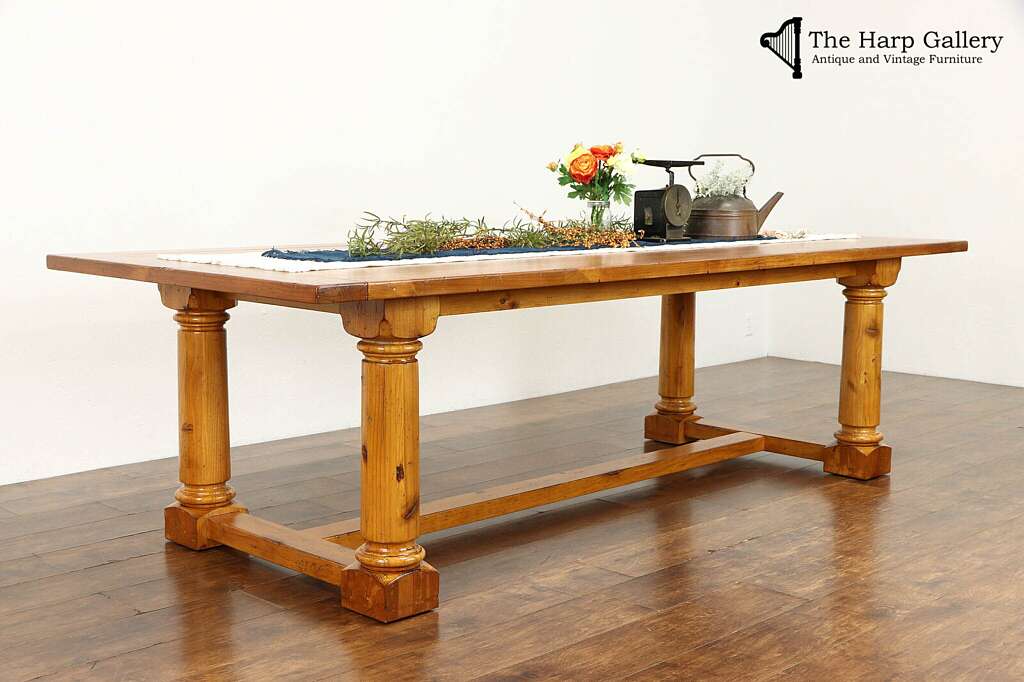 7. Country Pine Dining Table. How perfect for large family gatherings is this piece? A massive long dining, conference or library table has a distressed table top for rustic appeal, and a sturdy, classically American base. The warm patina and rustic feel of this table makes it ideal for memorable get-togethers.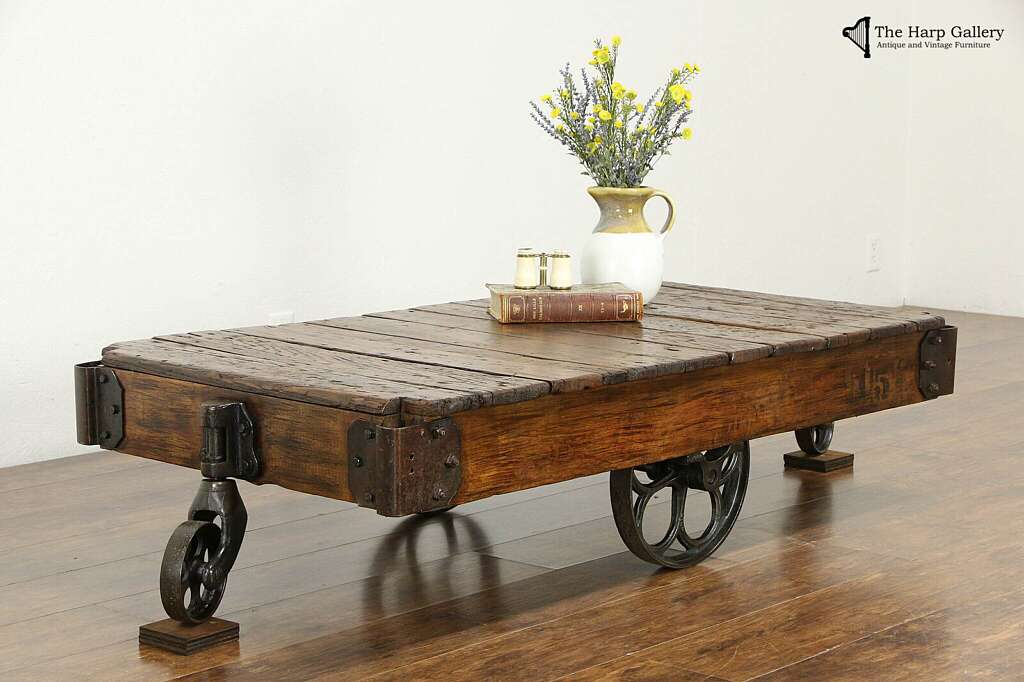 8. Industrial Salvage Antique Farmhouse Railroad Cart. Birch and maple with heavy cast iron, this factory cart from the early 1900's is ready to repurpose as a coffee table or whatever else you can imagine, in a unique country, rustic, or farmhouse style.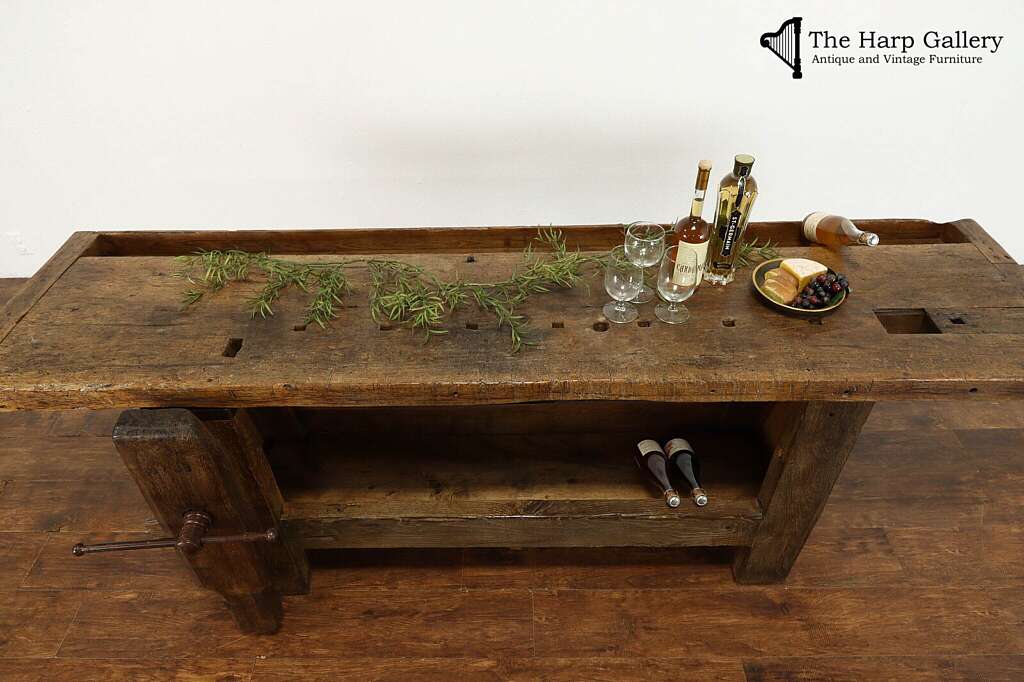 9. French Industrial Salvage Antique Workbench. This ancient feeling rustic carpenter's wood working bench was hand crafted in France, and makes a wonderful farmhouse kitchen island or wine and cheese tasting table. This character of this piece is undeniable!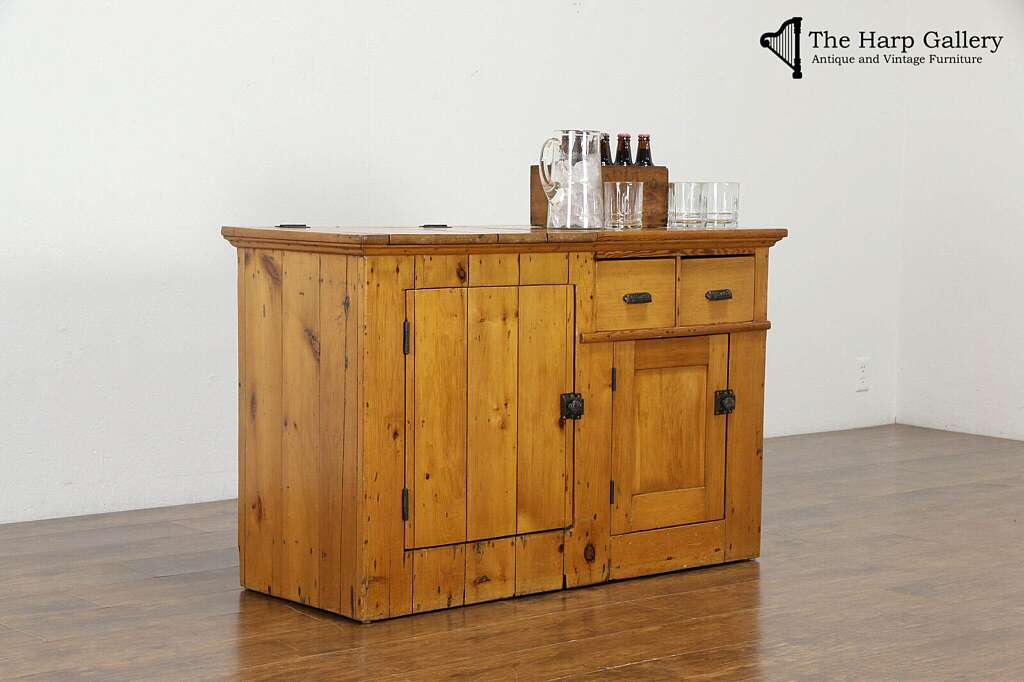 10. Country Pine Antique Flip Top Dry Sink. Hand crafted of pine about 1870, a primitive farmhouse dry sink has loads of country character – there are losses, stains, and mars for a charming rustic look. The covered "sink" area is lined with hand soldered zinc from the days before plumbing. This piece has a multitude of applications in bathrooms, dining rooms, kitchens, and more! The creative applications are endless!